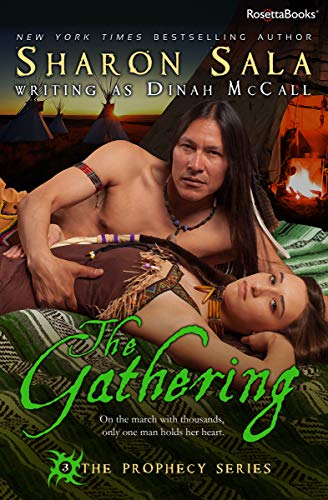 The Prophecy #3
November 23, 2015

The Gathering
In the climax of the New York Times–bestselling author's paranormal romance trilogy, Native Americans from the future unite with the tribes of the past.
This thrilling conclusion to the Prophecy Trilogy follows Tyhen, the Windwalker's daughter, as she journeys to save her people from foreign invaders. She must now fulfill the prophecy by uniting the New Ones—those who come from the future—with the Native American tribes of the past. Her destiny is to save the future of the Native American nations, but as the gathering of these people approaches, danger follows. Tyhen and her soul mate Yuma must lead the party north, encountering various enemies and trials along the path.
First published in 2015, The Gathering is the final book in the Prophecy Trilogy and was originally written under her pen name Dinah McCall.