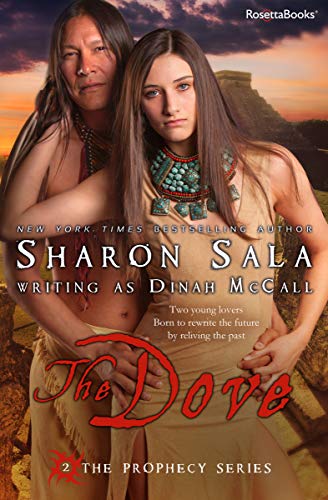 The Prophecy #2
November 23, 2015

The Dove
To fulfill a prophecy, two ancient Mayans set out to unite the Native American tribes in this paranormal romance by the New York Times–bestselling author.
In Ancient Maya, Tyhen is the daughter of the Windwalkers, destined to change the fate of all Native American peoples. Yuma is a man from the future thrust into the past. From the moment Tyhen was born, Yuma knew they were soul mates, bound to each other across land and time.
Now Tyhen and Yuma must take on life-changing roles. Yuma, a warrior and protector who watches over Tyhen, becomes the Eagle. Tyhen acts as the Dove of peace, swift and pure in her pursuit of harmony. With a prophecy predicting doom, Yuma and Tyhen must journey from their home to the north on a mission to unite the Native American tribes and restore peace.
First published in 2014, The Dove is the second book in the Prophecy Trilogy after Windwalker, and was originally written under the pen name Dinah McCall.