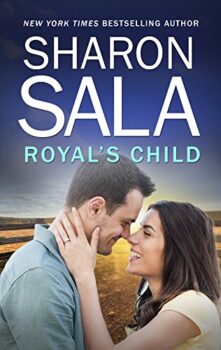 The Justice Way #3
December 18, 2017
Harlequin
Available in: e-Book
Royal's Child
Revisit a fan-favorite Justice Brothers romance from New York Times best-selling author Sharon Sala
Was she their angel?
Five-year-old Maddie seemed to think so. But to her exasperated father, rancher Royal Justice, Angel Rojas—the beautiful hitchhiker who got into their car that stormy night—was nothing but an unwelcome distraction.
When infuriatingly handsome Royal opened his car door for on-the-run Angel that night, she thought of him—and his adorable daughter—as a temporary reprieve. But suddenly the comfort of a little girl's embrace—not to mention that of her rugged rancher father—felt like more than a makeshift shelter. Was she finally coming home?
Originally published in 1998