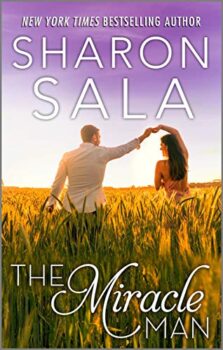 Hatfield #1
March 16, 2020
MIRA Books
Available in: e-Book
The Miracle Man
Get swept up in this classic romance story from New York Times bestselling author Sharon Sala.
More than anything, Antonette Hatfield wanted a baby. But she'd long since given up on Mr. Right. He simply didn't exist. So rather than marry a good man, Toni planned to bear a good man's child. No strings attached. Then he washed ashore—the nameless answer to her every prayer…
US Marshal Lane Monday had survived one close call, only to find himself in another quandary. The most exciting woman he'd ever met—the woman who'd saved his life—was offering him safe haven…in her bed. But pleasure without price wasn't Lane's style. He knew all too painfully that the consequence of getting involved would be falling in love. Especially when he discovered Toni's plan.
Originally published in 1995