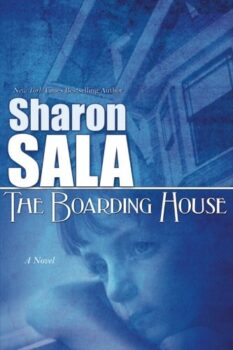 May 23, 2012
Bell Bridge Books
ISBN-10: 1611947979
ISBN-13: 9781611947977
Available in: Hardcover, Paperback, e-Book
The Boarding House
Ellie Wayne doesn't just live. She survives.
New York Times bestselling author Sharon Sala brings emotional intensity to an unforgettable story of survival, empowerment and raw courage.
Ellie Wayne has grown up in frightening circumstances, damaged by a sexually abusive father and mentally fragile mother. Scarred and still threatened by a father she hates and fears, Ellie believes her future holds nothing more than danger, shame and secrets . . . until the unspeakable happens, and Ellie is forced to choose. She can claim her life or continue to hide in the shadows.
One amazing man might be the miracle worker who can help Ellie see that she has the power to move on with her life, to hope for something more. If she can trust him.
Readers will cheer for this amazing woman as she struggles to leave victimhood behind.