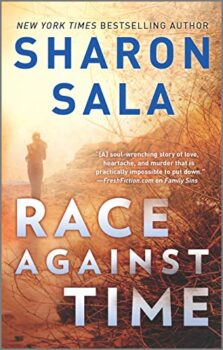 June 27, 2017
MIRA Books
ISBN-10: 0778331016
ISBN-13: 9780778331018
Available in: Hardcover, Paperback, Audio, e-Book
Race Against Time
Sometimes fate brings you together…only to tear you apart
Growing up in the foster system, Quinn O'Meara made a point of never getting involved. But when she discovers a crying baby amid a fiery crime scene, she knows she has no choice. Suddenly in way over her head, Quinn turns to the police, unintentionally positioning herself in the crosshairs of a deadly human-trafficking ring.
The last time homicide detective Nick Saldano saw Quinn, she was still the young girl he'd shared a foster home with. The girl who'd loved and cared for him when no one else had. Now here she was, gorgeously all grown-up—and in terrible danger.
Unwilling to lose her again, Nick insists on keeping Quinn close, especially when the bond they once shared heatedly slides into desire. Quinn finally has someone worth holding on to, but what kind of future can they have when she might not live to see tomorrow?