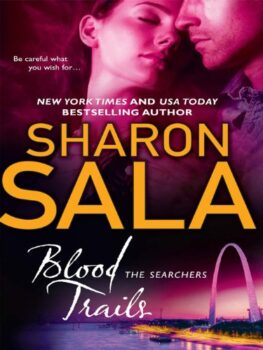 The Searchers #3
October 1, 2011
MIRA Books
Available in: e-Book
Blood Trails
Her "father's" deathbed confession reveals that Holly's real father was almost certainly the notorious serial killer known as "The Hunter," and that her mother gave Holly up to save her life. But The Hunter was never caught—and Holly's mother simply vanished.
In search of her past, Holly leaves both her home and Bud Tate, the handsome ranch foreman she's afraid to love, horrified by the knowledge that the blood of a depraved killer might run through her veins. Haunted, driven, she searches for The Hunter and hopes her mother was wrong.
But her search leads to a terrible truth no one could have imagined, and even Bud's determination to follow and protect the woman he loves may not be enough to save Holly from the terrors of a past become present.